Olife Scored Points at the Exhibition in Stuttgart, Germany
Olife Corporation's stand at the Retro Classics 2016 veteran car exhibition in Stuttgart, Germany was a great success. Olife presented here its innovative lead-free car battery technology.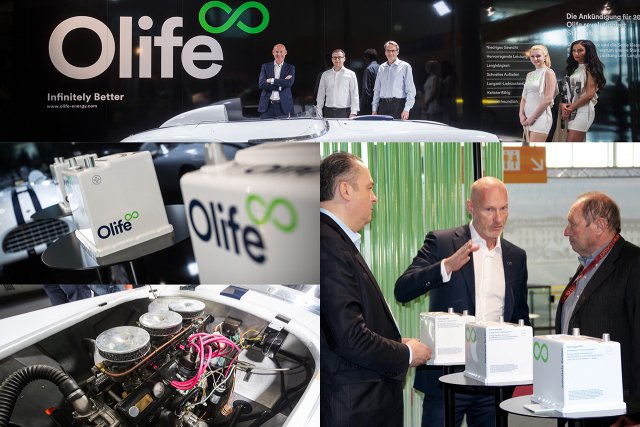 Visitors to the Olife stand were most interested in production and distribution of the new batteries, which have unique properties in comparison to classic lead batteries.
A press conference was held at the exhibition on 17 March, with an eight-member panel discussion which included Olife Corporation CEO Petr Žaluda. He told the audience that "the Retro Classics exhibition is an excellent platform for presenting our unique technology." We are certain that tradition and innovation can be combined and work hand in hand". His words were confirmed by the main organizer of the exhibition, Karl Ulrich Herrmann. He considers the new batteries to be an excellent example of new technologies, which are also environmentally-friendly.
Aside from the high level of interest from visitors, the Olife Corporation stand in Stuttgart also drew attention with its original architectural and spatial design.
At the exhibition, German former Formula One racing driver Jochen Mass became a Olife brand ambassador.
This year's Retro Classic exhibition took place from 17 – 20 March, 2016 and welcomed a record 90,000 visitors and 1,550 exhibitors, making it the most successful year yet. Many visitors came from foreign countries such as Austria, Switzerland, the USA and the Czech Republic.